Remote support Connection guide
Step 1
Please call Locktech It for your pin number, then please go to Logmein123.com
Step 2
Enter the pin number and click download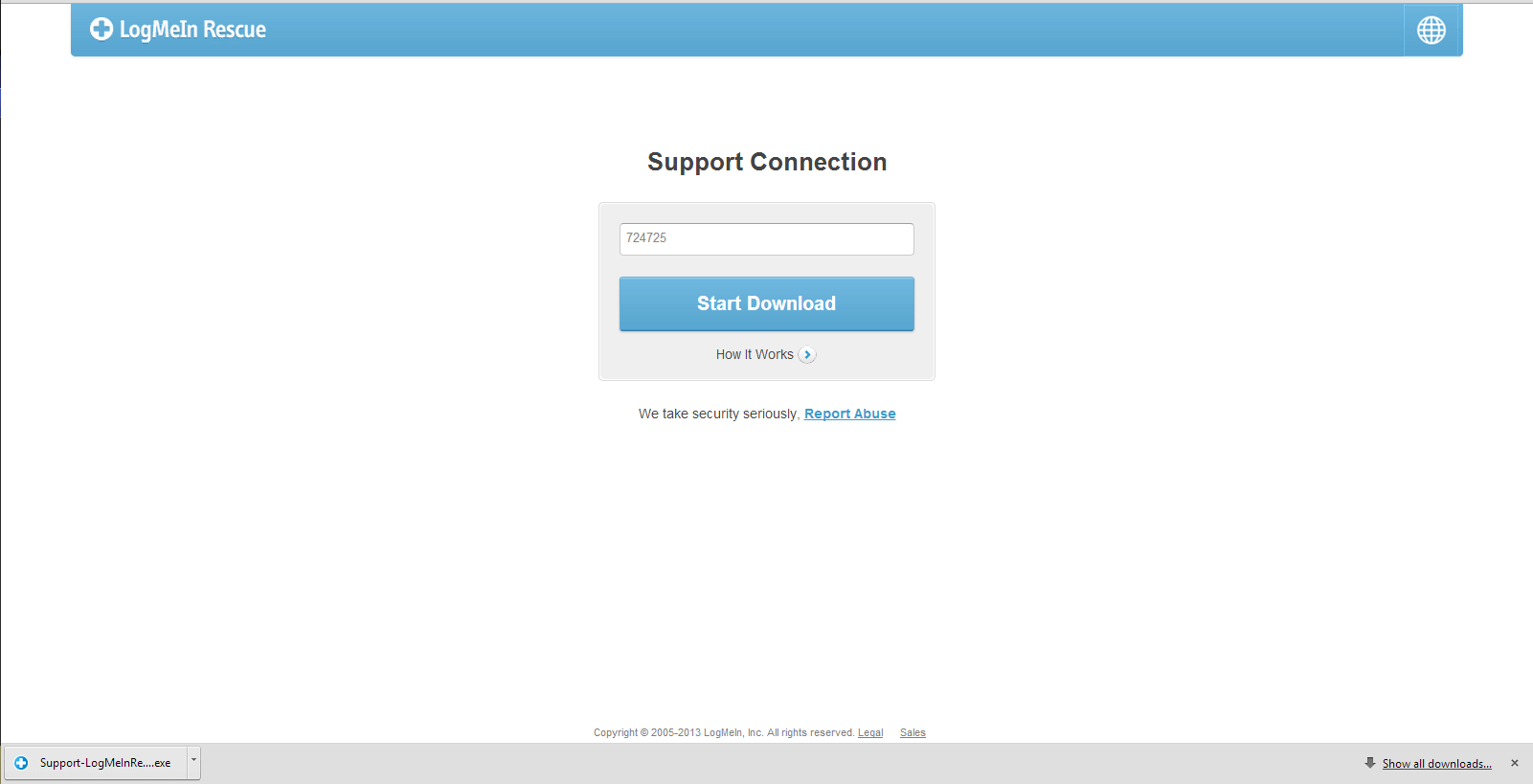 Step 3
Support-logMeInRescue.exe will start downloading. Once finished please run the program. Some browsers may ask if you want to run or save please click run, but if save is your only option please click save then run the program. You will be asked to give the technician permission to perform certain actions. Click Yes to grant permissions.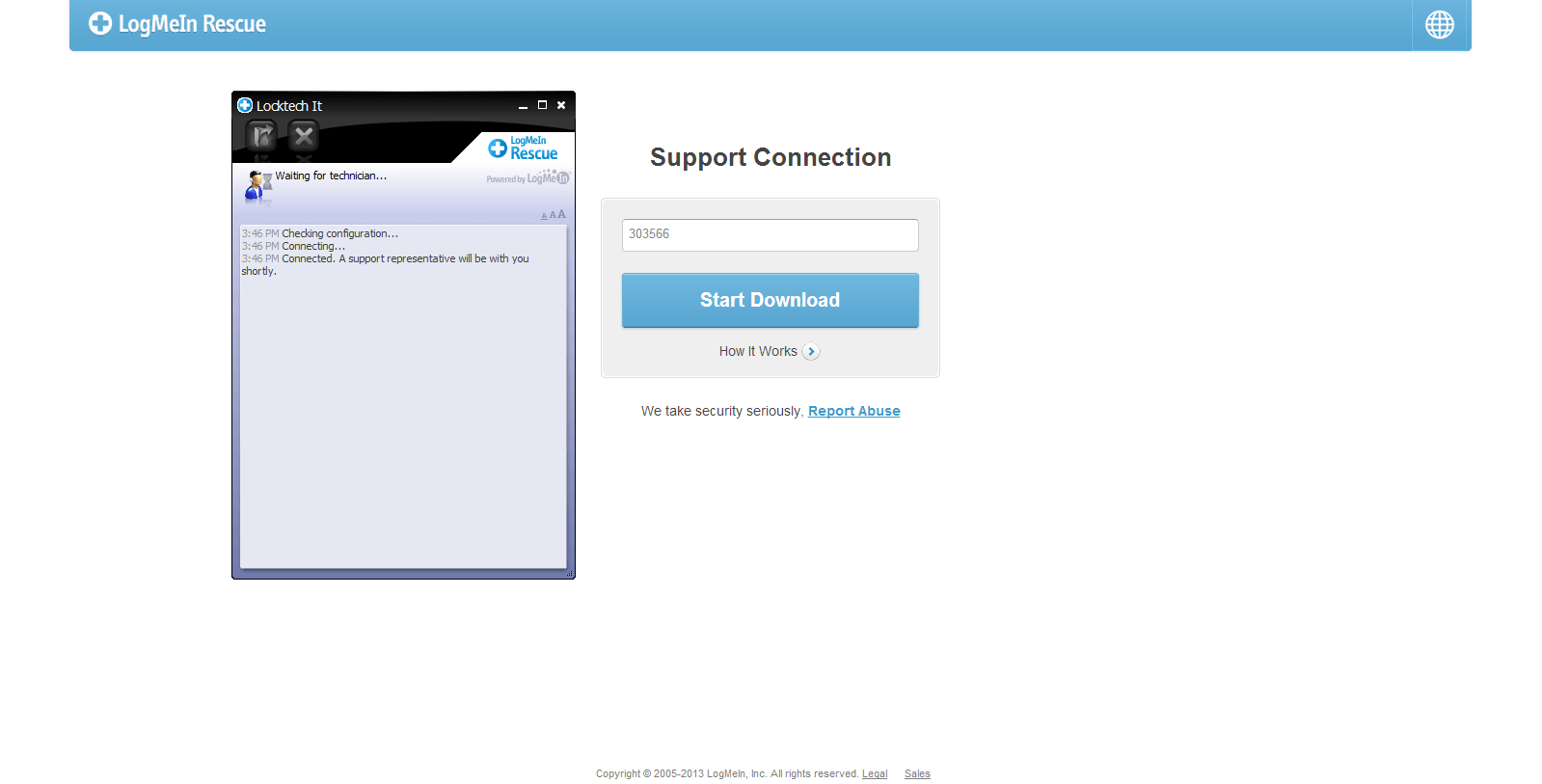 What can you do during a Remote Support?
Chat with the technician(s)
View a detailed session log
Allow or deny the technician the right to perform certain actions
Send individual files to a technician
Change the display font size
Revoke permissions, such as remote control or file management, from the technician by clicking the large X in the upper-left corner
End a session by clicking the small X in the upper-right corne
What do I need to have on my computer?
The more important thing to have is a reasonable internet connection.